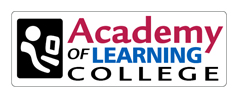 Toronto, Ontario (PRWEB) December 16, 2014
The Academy of Learning College Toronto now provides accessible education and training to individuals eligible for funding under the Second Career program issued by the Ontario Ministry of Training, Colleges and Universities.
The Second Career Funding Program is specifically designed to retrain individuals in occupations that are currently in demand in todays job market, giving students the highest opportunity to achieve gainful employment upon graduation. Training programs that qualify for Second Career funding may change from time to time based on market demands.
The Ontario Ministry of Training, Colleges and Universities (MTCU) administers programs to assist individuals who are unemployed, have been laid-off, and those who qualify for Employment Insurance. Students may also qualify for post-secondary education funding through Employment Ontario or other programs also managed by MTCU.
Academy of Learning College Toronto Second Career Funding is a four step application process. A designated Financial Aid Officer is available to help students determine their eligibility, and provide guidance on drafting and submitting the required application package.
Funding received can be used to cover the costs of textbooks and course material, living expenses, help caring for dependents, travel and transportation expenses, disability support and resources and other living or training costs that may be approved on a case by case basis.
In addition to Second Career funding, Financial Assistance at Academy of Learning College Toronto has several options available to students including Ontario Student Assistance Program (OSAP), Lifelong Learning Plans, interest-free payment plans, student lines of credit, and more.
More about the Academy of Learning College Toronto:

Known for providing quality education, training and skills development programs, AOLC is recognized as a leading training college in Toronto, Ontario.
With three campus locations across the GTA, Academy of Learning College campuses are conveniently located in in Etobicoke, North York and Downtown Toronto, and easily accessible by car and public transit.
Contact Name: Chi Hinh

Contact Telephone Number: 416-767-7679